Don't Look Any Further For The Best Martial Arts Program For Your Child
Your child's education is important, and we're here to help you enrich it even further! At Impact Martial Arts & Fitness, we have martial arts classes starting as early as preschool age so you can prepare your child for any challenges they'll face. Parents from all over Liverpool, Baldwinsville, and Clay are already raving about our classes, come find out what we're all about!
Fill out the short form on your screen to learn more today!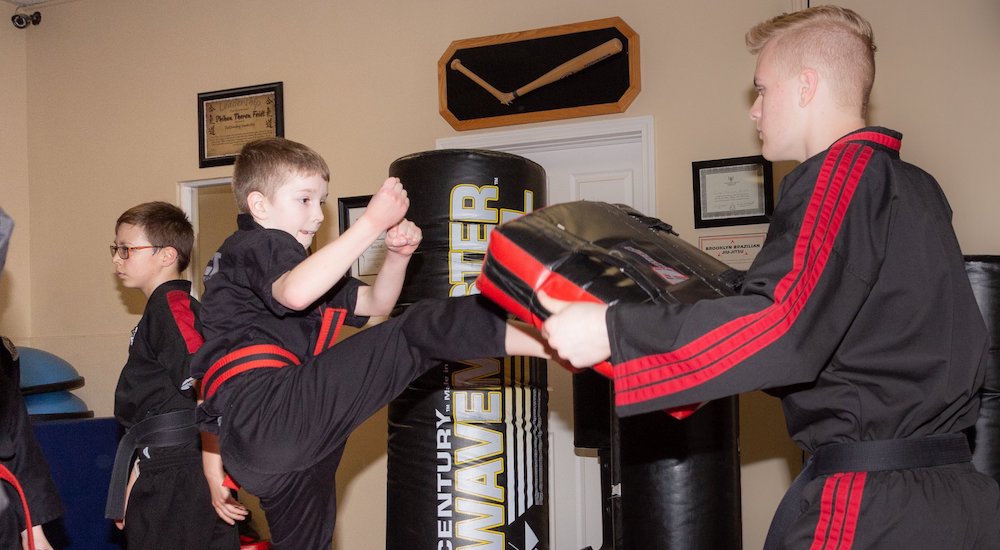 Instill Martial Arts Training In Your Child's Life
Here at Impact Martial Arts & Fitness, we have a saying: "Family is the highest rank." That's why we believe in starting martial arts training for your family as early as you can! We've designed classes for all age ranges so that you can involve all of your children in our classes and no one is left out. Our classes will help your children learn the value of self-respect, inner confidence, and physical fitness so you can all be a part of the Team Feidt family.
Sign up today to enjoy:
Heightened focus and attention
Increased self-awareness and patience
Greater motor function and agility
A long-lasting love for physical fitness
A Program For All Ages And Skill Levels
We know that it can be difficult to stay interested and pay attention when classes move at the wrong speed. That's why we've cultivated different programs to suit the needs of each child! We have such variety that you can enroll your child as early as they turn 3 years old and we'll still have something to offer.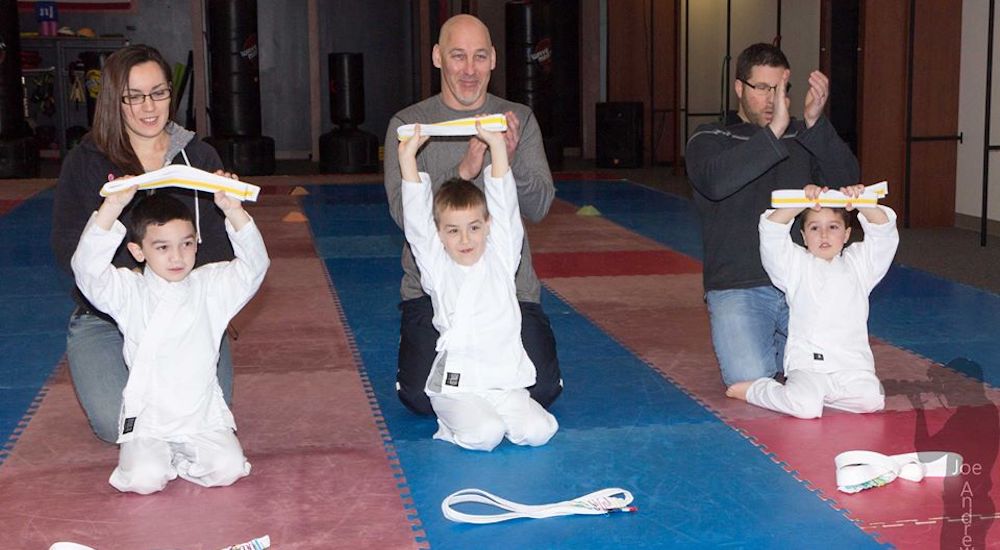 Our Little Dragons (ages 3-6) Program Is The Perfect Start With:
Fundamentals presented in the form of teamwork and games
Allowed responsibility to let your children rise to the occasion
Professional instructors dedicated to your child's journey
Exciting achievements to prove how much they've learned to everyone around
Then Graduate Through The Ranks With The Juniors (7+) At Your Own Pace By:
Learning more intricate techniques with the help of teachers and peers
Allotting all the time your child needs to conquer new challenges
Offering different class times for different ranks as your child learns more
Creating healthy competition within the Team Feidt family
We Specialize In Martial Arts To Give Your Family The Best
There's a reason that Team Feidt has been a part of the Liverpool community for nearly 30 years -- it's because we have the best martial arts classes you'll find for your child! We at Impact Martial Arts & Fitness can't wait to have another member of the family.
Fill out the short form on your screen to learn more today!